The perrenial ryegrass in the backyard required more overseeding work than I wanted to do.
So 41% glyphosate: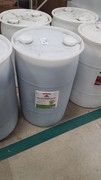 Just kidding, I only needed a quart.
And, after reading the label too quickly, waiting for the kill for more than a week, glyphosate was reapplied properly and the next day, July 30 ish, the ryegrass is gonegot a good kill. Read twice, apply once?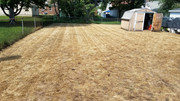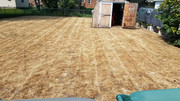 Now, I'm ready to go!! but I post to the site, asking about dropping seed early. Andy talks me down, LOL, and I wait until ......