A previous tenant must have planted these maybe 5 years back. The photo is terrible but it's the only one I have; had to crop it.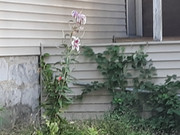 I think it's some type of asiatic hybrid lilly? It has never grown over 4' tall.
They're coming up very beefy this year, even a couple new stems. Tallest of them is about 16 inches and a couple are 1-1/4" diameter at the base. Never seen them like this before!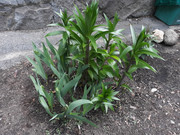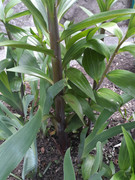 There's one or two spindly ones in the mix. Would clipping those weaker stems at the base redirect more energy to the bigger ones, possibly leading to bigger blooms?
Appreciate any thoughts.