Folks,
I'm trying to figure out the course of action for my front yard. Last year I did the backyard and overall, it's come out reasonably well. There are patches of weeds in the yard which I plan to spray over the next couple of days.
I'm attaching some images to get confirmation of the different weeds I have both in my front yard and also the back yard.
The size of the front yard is approximately 3100 square feet or so. Based on that size, I used about 4.5 fluid ounces of the Momentum 4-score herbicide that I was able to purchase from Site One. I used a 2 gallon pump sprayer to spray the yard. I added about half an ounce of dish soap just to make the solution stick better to the weeds.
I do see some wilting of the weeds now. It is day 3 after spraying the yard.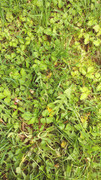 - Remains of a Dandelion, another one looks like Creeping Buttercup, not sure about the other one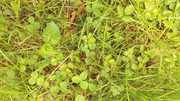 - Rounded leaf look like either Sheep Sorrel and/or Wood Sorrel, another one looks to be Wild Violet, not sure about the other one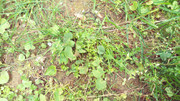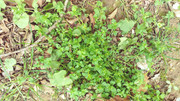 From the looks of it, though I might require a few applications, especially if I'm dealing with Wild Violets.