I've been accumulating partial bags of products. Some I'll use again, a lot of them I won't. I need to clean out my bin
Just curious, what do folks here do with your partial bag leftovers?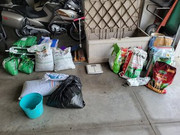 I'm half tempted to mix all the organics together and evenly distribute until it's all gone.