Greetings,
New to the forum and new to lawn care. Im about to start my lawn journey and I got my soil test results, and would like it broken down further because I'm confused to what it's saying , and need help with the calculations.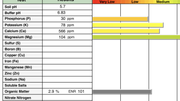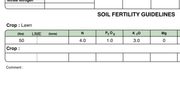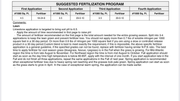 Regarding the Lime. How much should I put down if it calls for me to put 50lbs per square feet? Same goes with fertilizer? How would I do the calculations? Thanks!
My front yard is about 2,370 sf and the back is around 1400.