First time poster here. Here's a quick background.
Last fall I did a reno, the old lawn was a mess and had a lot of clumping fescue. The main mistake I made was that I did not fallow, I simply put down glypho and shut off my sprinklers (I thought I had a plan)! I seeded KBG and PRG.
Everything is growing in well but I am having quite a bit of a nuisance grass that I'm trying to identify.
Here is a picture of the grass, it is very skinny and very pointy/ stalky.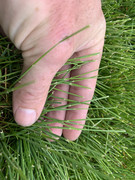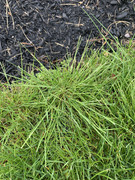 It looks good from far away, but with the amount of effort I put in I fear I may have to kill it off since this weed is kinda scattered.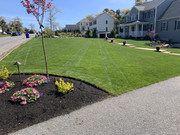 Thanks for taking a look!